1. In the home page you will find the booking form, Select your Vessel Category (Mega Yacht, Signature, premium & fishing) based on your requirement
2. Choose your desired date for your trip
3. Click Book Now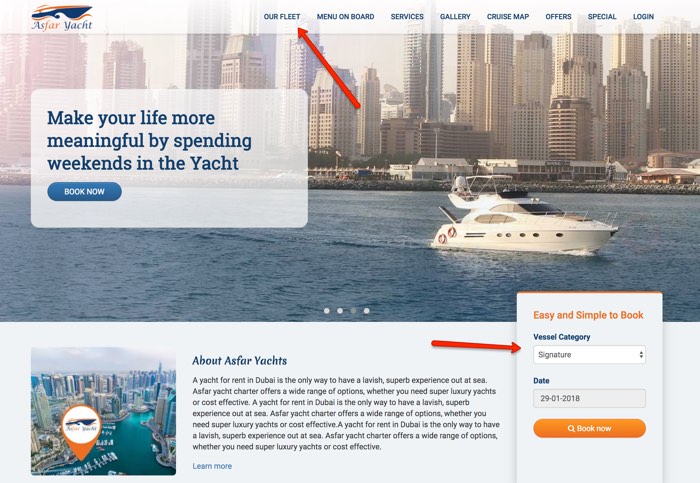 Now it will display all yachts under selected category for your search with short description like Minimum booking hours, max capacity, availability and price.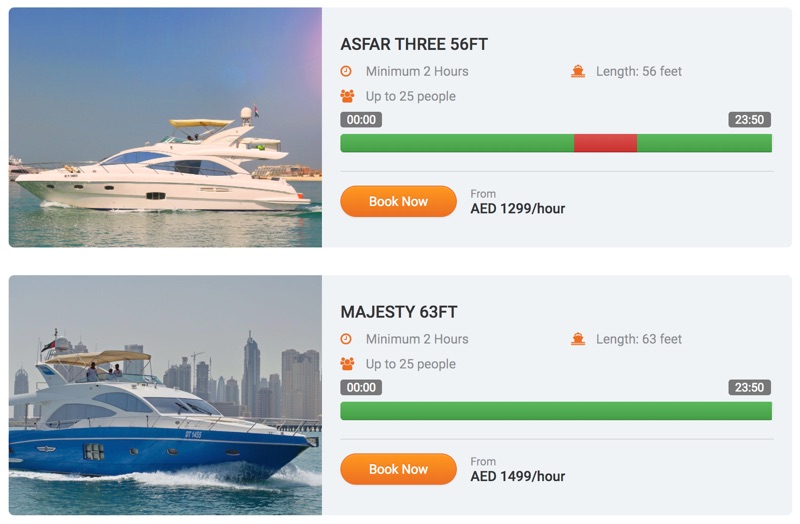 Click the Book Now button on the desired Yacht, it will take you to detail page of yacht.
Here you can find
Key Features
Yacht Pictures
Prices
Destinations and Specs
Whats Included
Yacht Availability
Additional Services
Menu On Board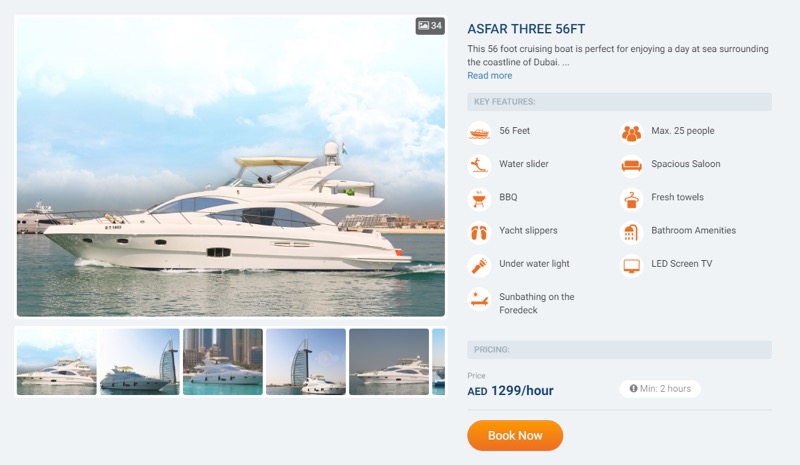 Select your trip date, start time , end time & Number of Guest then drag down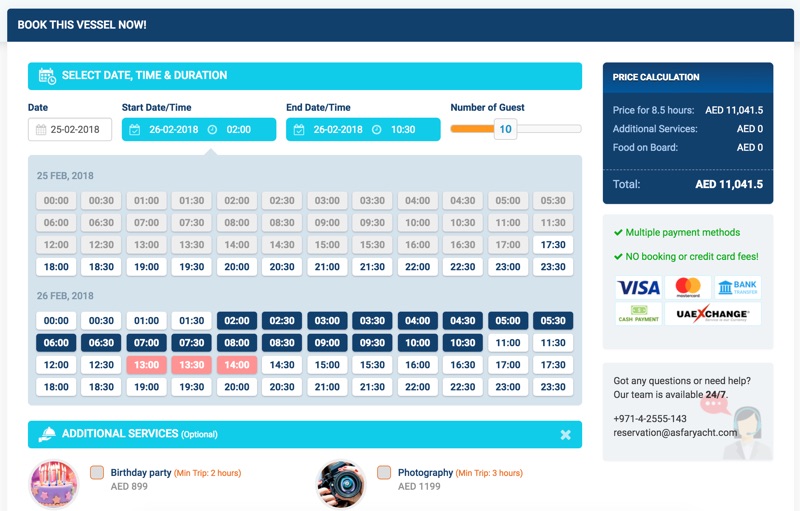 Choose from our wide range of additional services like birthday party, decoration, wedding anniversary, photography, streached limo, water sports (water slider, jetski) and mouch more... (optional)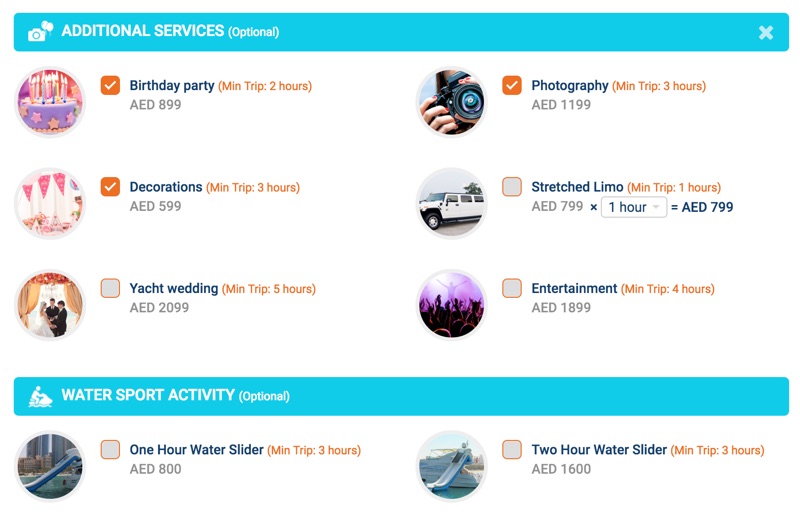 We have a range of cuisines to cover all tastes. Choose your cuisines from Menu on Board(Optional) then read and accept the terms of Services and click Book Now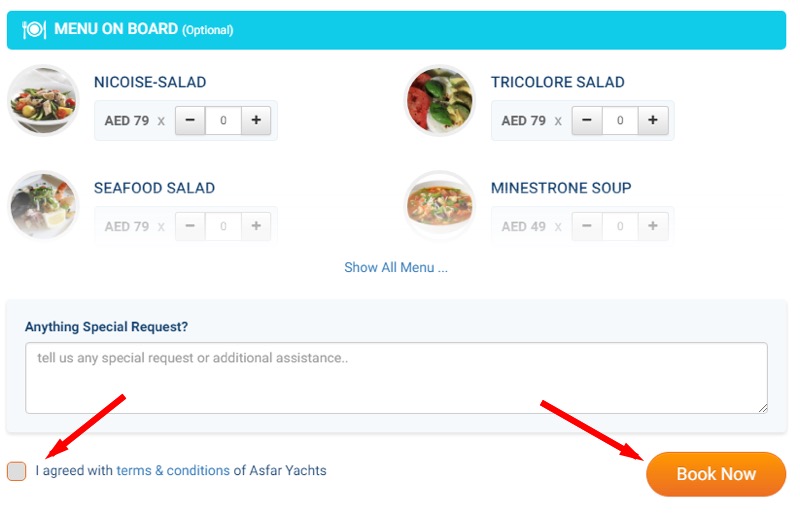 Now you will be in the yacht booking page, here you can check your booking overview & the payment breakdowns of your yacht booking. Now click on continue button.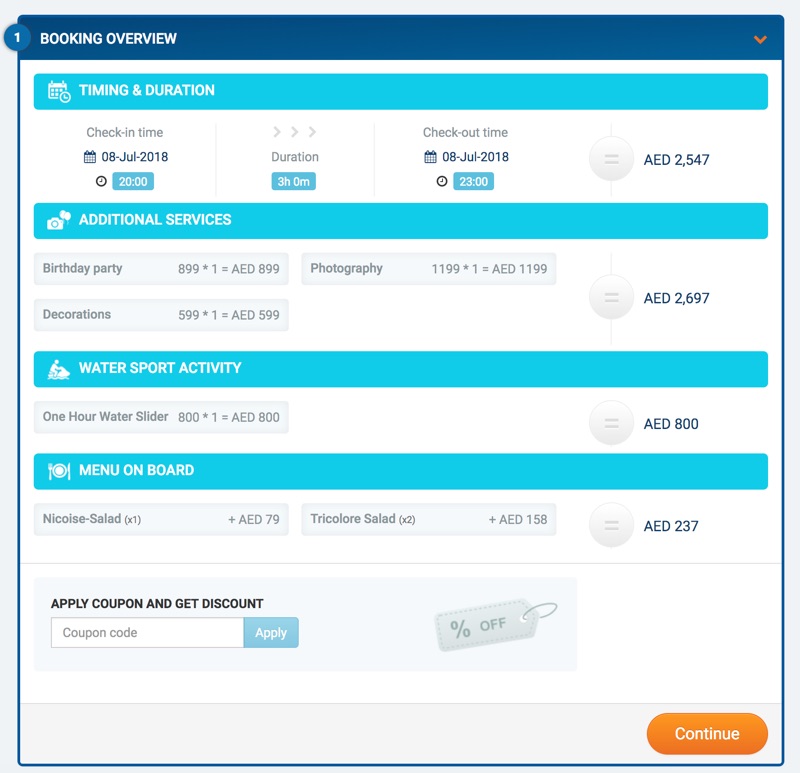 In your details form Enter your first name , last name, email address, phone number and address and click continue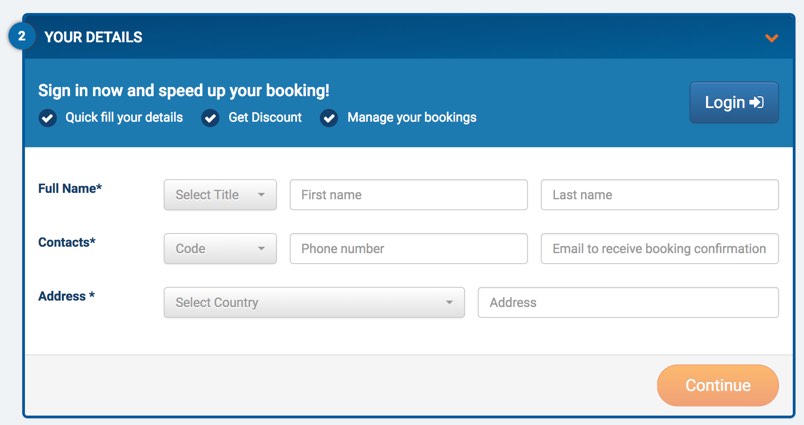 Card Payment
1. You can use your Credit Card / Debit Card
2. Enter your Card Number, Expiry Date and CVV details
3. Click on the Make payment button
4. Now you may need to enter your OTP received on your mobile.
5. Once done you will be redirected to Booking confirmation page

Cash payment.
You can get a booking confirmation by paying directly with any of our branches or partnered exchange.
1) Visit our office:
Head Office: International City
Branch Office: Al Garhoud
2) Exchange:
UAE Exchange (Any Branch)
Bank Transfer.
You get a booking confirmation by transferring the fund to any of our bank accounts mentioned
1. Choose the bank which you want to transfer the fund for yacht booking and click on reserve button
2. Now your screen will show you the account details to transfer the fund
3. Add this beneficiary in your account and transfer the fund
4. Once its transferred, send us the transfer slip by email to reservation@asfaryacht.com
5. We will confirm your booking once the fund is received from your bank account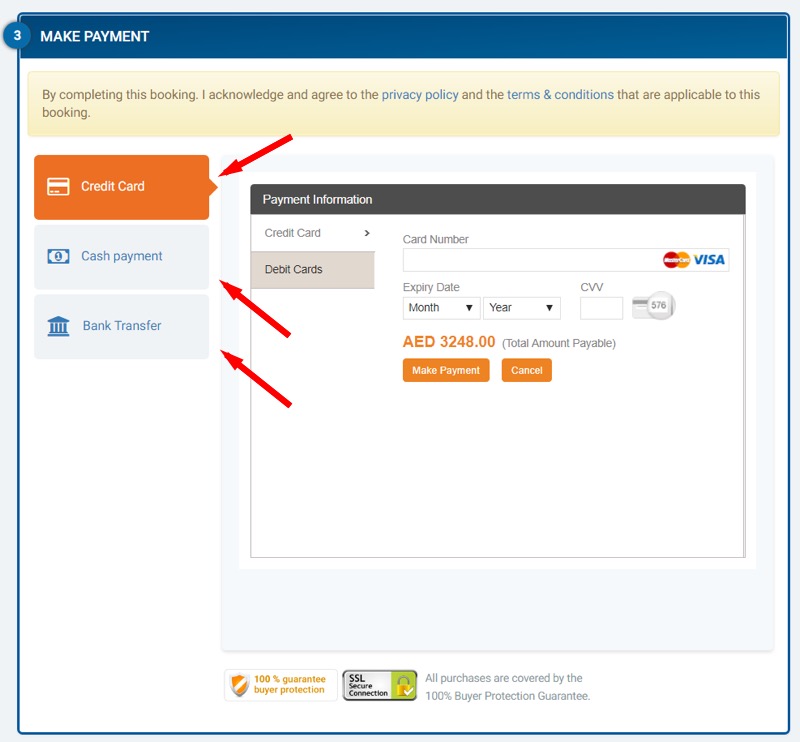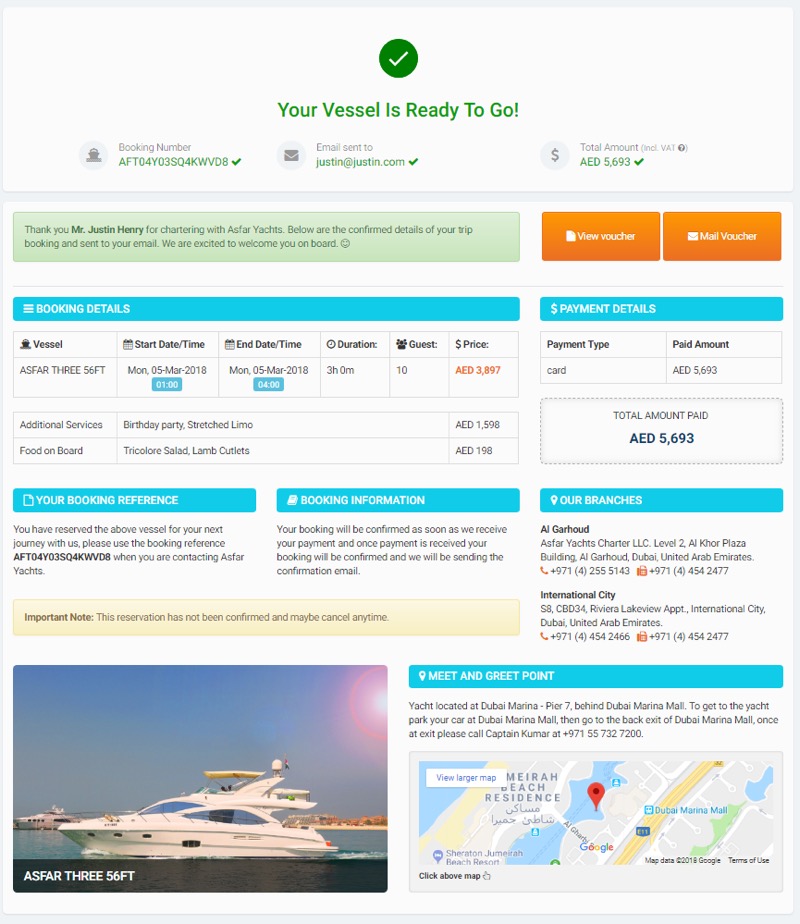 A confirmation page will appear to confirm your booking was made successfully and we will be sending the confirmation email once your payment is received & verified, which contains all your yacht booking details.